School Meals
School meals are cooked on the premises by our lunchtime contractors ' EduCaterers'. They offer healthy, wholesome and enjoyable foods so school dinners become an enjoyable part of the day. The 3 new school meal menus are displayed below. They are used in a 3-weekly rota. Children may choose to have a combination of school meals and a lunch brought from home.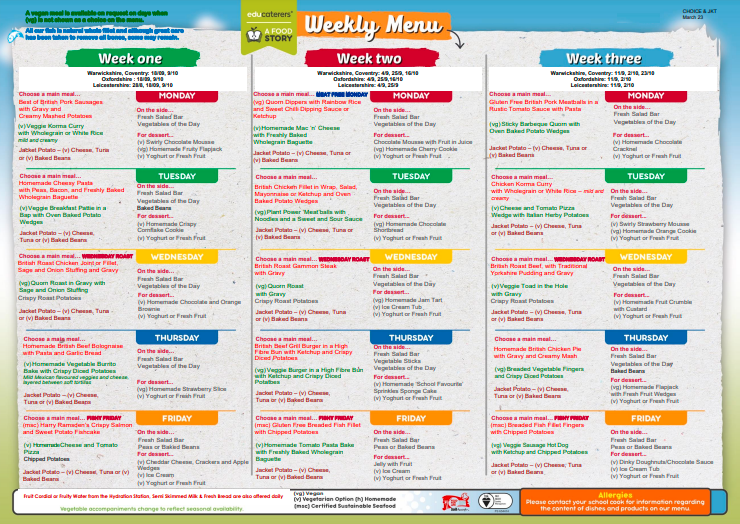 School dinners are free from Reception - Year 2. From Year 3 (unless eligible for Free School Meals) the cost of a meal is £2.50.

Please pay for school dinners via ParentPay in advance either half-termly, termly or weekly.