Pupil Leadership
Here at Kineton, we believe in the importance of teaching pupils the value of responsibility. As such, pupils are given opportunities to play an active role in their school community. Pupils in Years 2-6 are invited to apply to be members of parliament and reading ambassadors. Year 6 take on the roles of Prime Minister, Deputy Prime Minister, House Captains and Vice Captains.
Each area of leadership is lead by a teacher who meets regularly with their team to understand their responsibilities, plan projects and events and embody our school values.
School Parliament
At Kineton, the voices of pupils are championed. Democracy is brought to life through the school's 'parliament' which has an elected Prime Minister & Deputy Prime Minister. They work with each department to provide input from the pupils across the school with meetings throughout the year.
Elections are currently underway, so the elected parliament will be announced in due course.
This is the formation of the school's parliament for the 2023/24 academic year.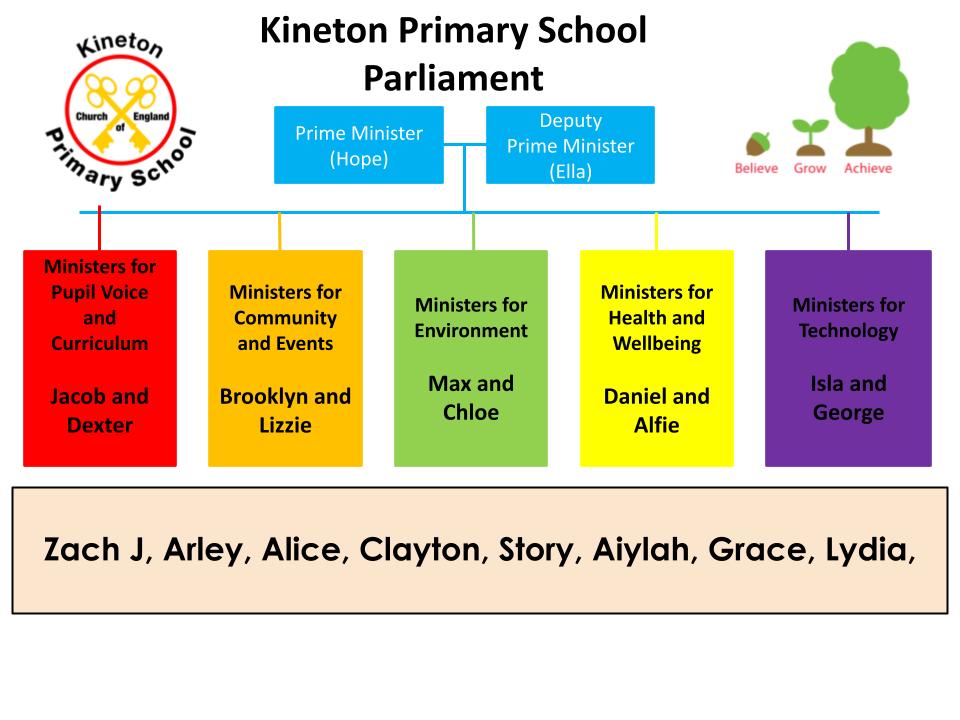 Reading Ambassadors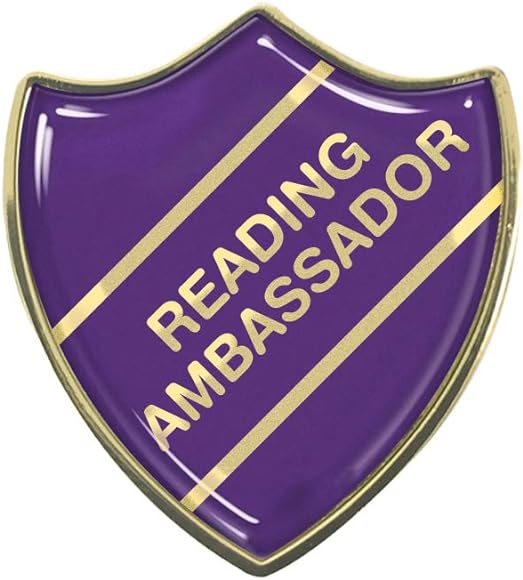 House Captains
The house captains are role models for the rest of the school, ensuring they embody our school values of believe, grow and achieve. They are responsible for motivating and leading their respective houses throughout the year and will take on extra tasks to enable them to do this, including helping to organise events such as sports day and inter-house competitions.
Dene: C - Jacob, VC Eowyn

Fosse: C - Ethan, VC Mia

Castle: C - Isla, VC Max, Rupert

Verney: C - Ben, VC Ariel