Our Vision
At Kineton Primary School, we all aspire to believe, grow and achieve as we strive to be who God calls us to be and live life in all its fullness.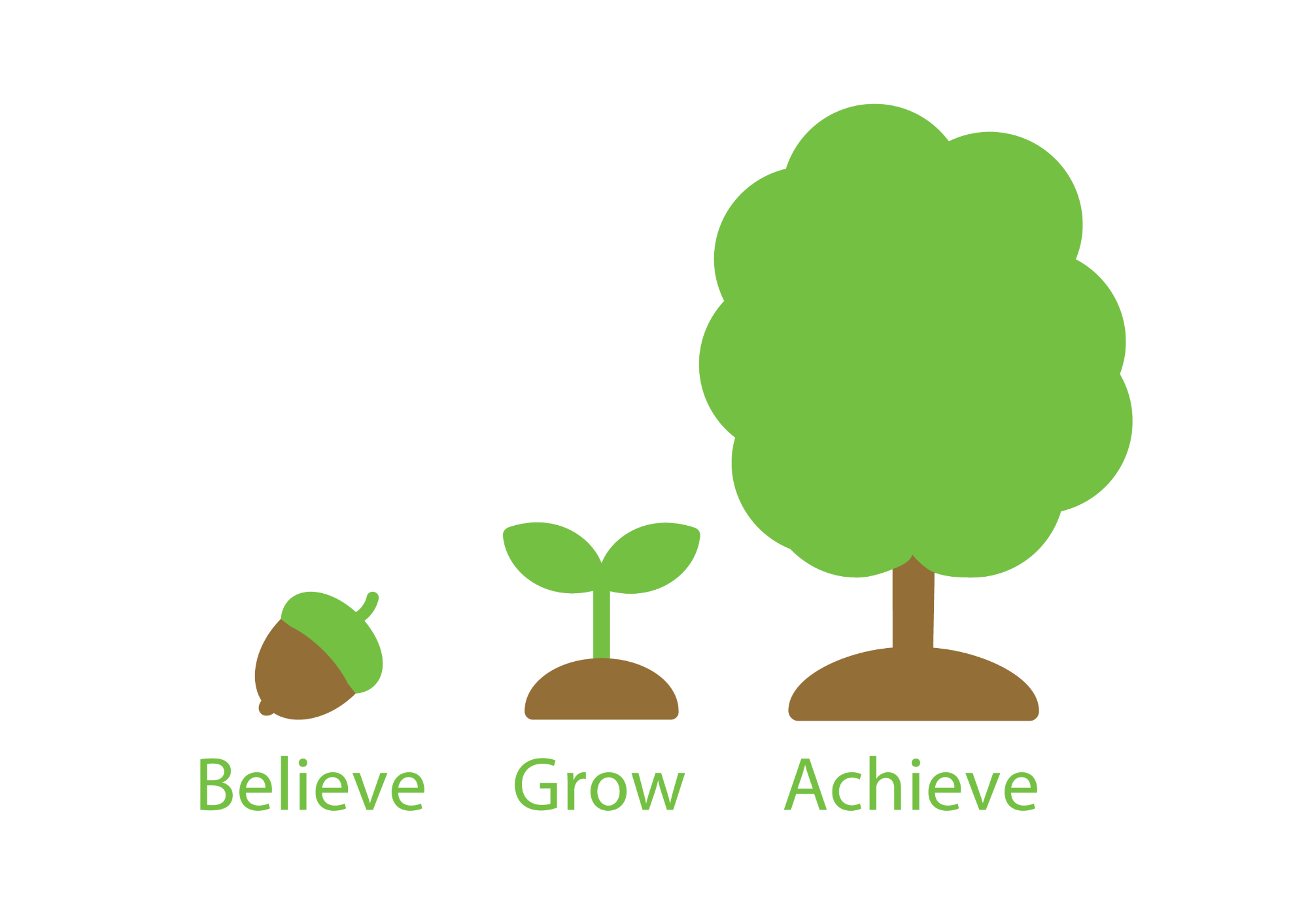 Believe
Guided by our Christian values, we encourage everyone in our school to believe in themselves and others. We believe in treating them as individuals, supporting them as they build confidence, discover their own strengths and develop a lifelong love of learning.
Grow
We create a nurturing environment both inside and outside the classroom. Through inspirational teaching, creative use of our large open spaces and partnership with our local community, we encourage our children to grow in their knowledge and abilities.
Achieve
We support, encourage and motivate everyone at our school on their path to future success. We aim to help them fulfil their potential and achieve more than they ever thought possible.
In 2020 we refreshed our strategy and over the next five years we aim to bring our vision to life by continuing to focus on our specialism in learning outside the classroom, alongside our other key strategic priorities:
Developing and supporting our Christian foundation
Pupil and staff achievement
Supporting the mental health, wellbeing and physical health of all
Supporting and growing with our local and wider community
Please see our Strategic Plan, for more information.