Christianity in Action
Collective worship
At KPS, we ensure that our daily acts of worship are inspiring, engaging and relevant to the children's life. They are Christian in character and include teaching, stories, Bible stories, opportunities for reflection, songs and invitational prayer.

Collective worship regularly focuses on our school parable, school values (and their Biblical narrative) and wider Christian values, as well as religious festivals and British values.

We provide opportunities for our children to plan and deliver worship in their classes and to the whole school. We have a small group of students in a Faith Alive group who work aside clergy and teachers to plan and lead whole school worship.
​
We also hold a weekly celebration assembly in which we highlight and celebrate individual's success inside and outside school. Children are invited to bring in medals, trophies, certificates etc. to share and celebrate their successes with the school community.
Prayers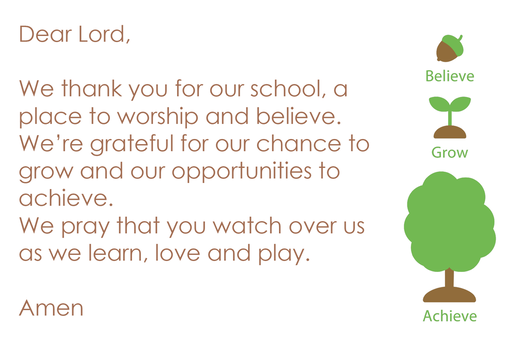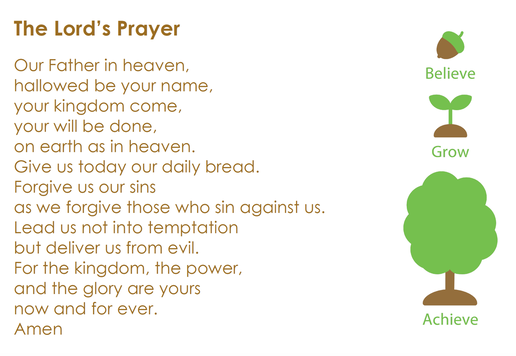 St Peter's Partnership
​We are fortunate to have a very strong relationship with St Peter's Church in Kineton, which we hugely value. Reverend Barry Jackson delivers weekly worship in school, with which the children are extremely engaged. We make regular trips to the church to support our R.E. learning as well as at important times in the church calendar such as Harvest, Christmas and Easter. Reverend Barry also supports delivery of the R.E. curriculum as needed and supports staff in its effective delivery. Children attend the Church at Harvest, Christmas, Easter and for our leaver's service.
Worship in school is regularly led by members of the church team.
Liz Host Elofson has joined us as our new Children and Families worker at St Peter's. Liz has been very active as a volunteer with the church. With her years of working as a teacher, Liz brings a huge amount of experience of working with children of all ages. Liz now runs an after school club called 'Wacky Wednesdays' in school including puppets, games and singing!
Rev Alison Abbott joined St Peter's in 2022, and she is now full time. We are very pleased that Alison will have more time to be with us in school. Also, we were delighted that Rev Matthew Arnold joined St Peter's in July and will here until he completes his training in the autumn of 2026.
Several of our governors are able to support all areas of school life as they are members of the Church community and our school community.
As part of the Coventry Diocese, we benefit from a range of support and opportunities for children to be involved in wider Christian celebrations such as diocesan anniversaries, Cross of Nails events and Christingle services.
Children in year 6 visit Coventry Cathedral each year and all children take an annual trip to a place of worship from a different faith as part of Interfaith Week.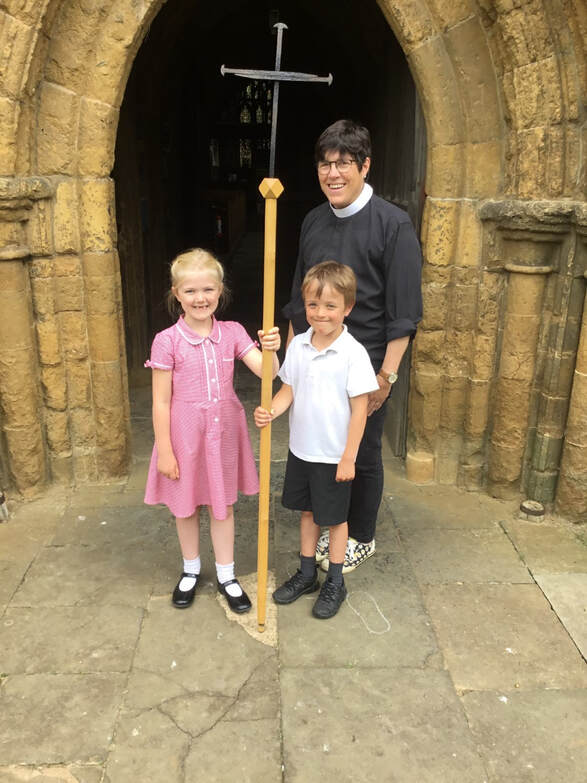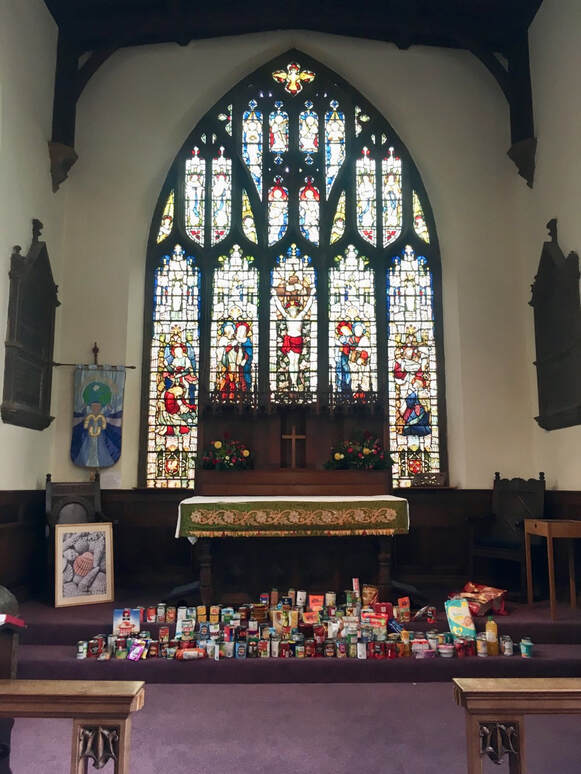 Advocacy
Advocacy means giving your support to an idea, person or cause.

Linked to our school value of responsibility, we believe that we should use our voices to stand up for others and raise awareness of causes that are important in the world.

We believe that it is important to support others in believing, growing and achieving, just as we strive to do ourselves. We encourage children to look beyond their immediate experiences and environment to support local and global neighbours, inspired by the ministry of Jesus.
Our Advocacy 2022-23

Year R
After learning about where food comes from, Reception class decided that they would like to help out children that may struggle to afford healthy meals. They held a sponsored walk and made all the goodies to sell at a Strawberry cafe, selling fruit they had picked.

They raised over £300 for The Tussell Trust.
Year 1
Year 1 were learning about different animals in their topic Paws, Claws and Whiskers. They decided that they wanted to do something to raise money for animals who were being hunted and faced extinction. They prepared crafts and baked cakes and biscuits before hosting an afternoon tea for their families.

They raised awareness with their posters and raised £175 to sponsor animals both locally and internationally.
Year 2
Year 2 loved learning about the Christmas story. They made some beautiful Christmas decorations and sold them at their performances of the Nativity.
They did so to raise money for St. Ephraim School in Bethlehem! The children wanted to help others like themselves to flourish at school.
They raised a wonderful £255.
Year 3
Year 3 wanted to hold a coffee morning for MacMillan Cancer Support. They baked lots of delicious cakes and sweet treats.
They raised a super £141 for this charity which they were excited to advocate for.
Year 4
Year 4 were inspired by their topic and their class text - The Boy at the Back of the Class - to be advocates for refugees. They had been inspired by last year's Year 4 class lending their voices.
They held a sponsored silence for an entire school day and raised awareness about the plight of refugees around the world, as well as raising an awesome £744!
Year 5
Year 5 chose to raise money for a range of charities which had personally supported their families. They had a huge number of ideas about how to fundraise and worked hard to make them all a success. They created and sold tie dye t-shirts as well as holding a fete with a range of attractions.

They raised nearly £500 for Brompton Foundation Teenage Cancer Trust, Blood Cancer UK, The Aspinall Foundation and JDRF (diabetes).
Year 6
Year 6 were moved by their topic learning on WW2 and our school worship around remembrance.
They decided to support the charity Help For Heroes. They baked an extravaganza of cakes and invited in family and friends for a WW2 inspired tea party, selling their treats to raise money for the cause.
Us In Action